BNI asks Bank Indonesia to be firm in principle of reciprocity
Jumat, 2 Agustus 2013 22:41 WIB | 1.201 Views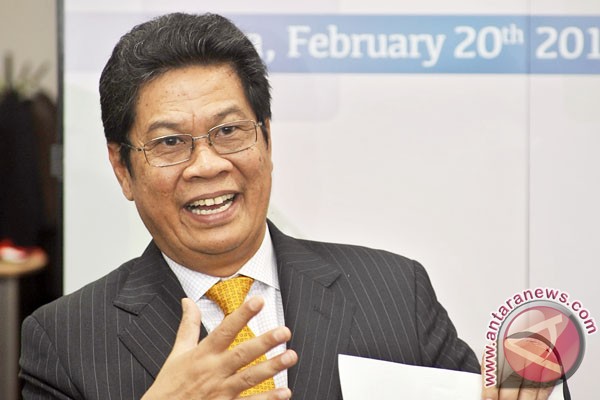 Jakarta (ANTARA News) - Publicly traded lender PT Bank Negara Indonesia urged Bank Indonesia (BI) to be firm in its stand facing other countries over the principle of reciprocity in expansion of banking operations.

Bank Indonesia has demanded reciprocity when Singapore's DBS Group Holdings sought to acquire the majority stake in Bank Danamon.

A number of Indonesian state banks including BNI, Bank Mandiri and Bank Rakyat Indonesia (BRI) have faced difficulties in seeking to open branches in Singapore.

"BI must be firm in its demand for reciprocity among neighboring countries. Neighbors must live in reciprocal agreement," BNI director Gatot M Suwondo said here on Friday.

DBS finally announced that it had given up its year-long quest to acquire Bank Danamon, Indonesia's sixth largest lender in assets.

DBS said in a statement it will allow a conditional share purchase agreement under which it would have taken from affiliated Singapore company Fullerton Financial Holdings a 67.37 percent stake in the Indonesian lender to lapse when it end on Thursday.

The Fullerton acquisition was intended as a first step to wholly acquiring the bank in a deal worth Rp66.4 trillion.

Both DBS and Fullerton are affiliated with Singapore state investment company, Temasek Holdings.

Suwondo said Indonesian banks need expansion but the principle of reciprocity must be adopted especially in facing the implementation of the ASEAN Economic Community in 2020.

He said Indonesia needs to prepare skilled human resources to be competitive in the open market.

He said it is not fair that Indonesian banks are not allowed to have the same treatment abroad as foreign banks treated in the country.

He said Indonesian banks have always faced tight regulatory restriction making it difficult to open branches abroad.

He said Bank Indonesia holds the full authority in the implementation of the principle of reciprocity .

"It is up to BI. If it says oke , we are oke ; if it says no we say no," he said.

He said currently BNI has five branch offices abroad including in London, New York, Tokyo, Singapura and Hong Kong, including a sub-branch in Osaka, limited purpose branch in Singapore , 76 remittance offices , nine remittance representatives in Malaysia, Qatar, Dubai, Arab Saudi and Kuwait and 22 remittance representatives in the country.

Earlier deputy chairman of the Commission IX of the House of Representatives Achsanul Qosasi said reciprocal agreement is important in preparation for the ASEAN Economic Community in 2020 when the regions would have integration in the financial sector including banking sector.

He noted that foreign banks have easily expanded operations to Indonesia grabbing a big share of the financial market in the country.

He said Indonesian banks including state banks should be allowed with the same freedom to open branches abroad esepcially in neighboring countries.

The failure of the Danamon deal could result in Indonesian lenders particularly Bank Mandiri, BRI and BNI facing tighter restriction in seeking to expand operation in Singapore, observers said.